Flood Insurance
Weather any storm with confidence.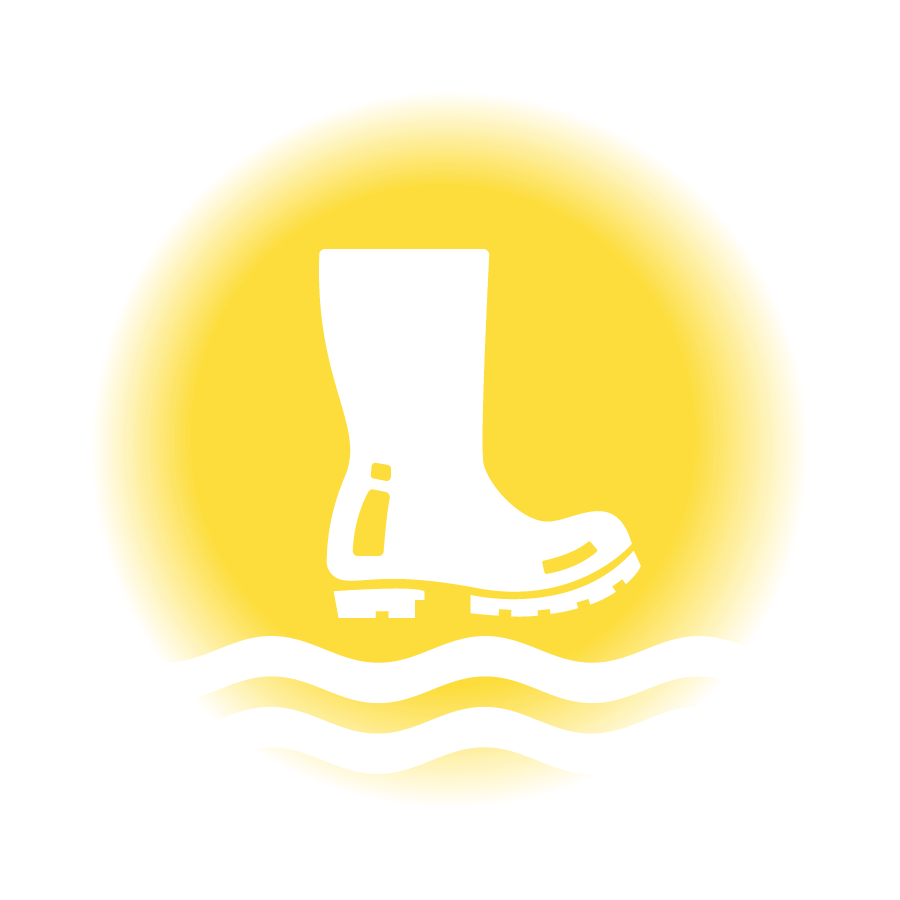 Just an inch of flood water after a severe weather event can result in $25,000 or more worth of repair and replacement costs that aren't covered by a typical homeowner or renter's policy. Let's be sure that you, your property and valuable possessions are protected.
Find an agent near you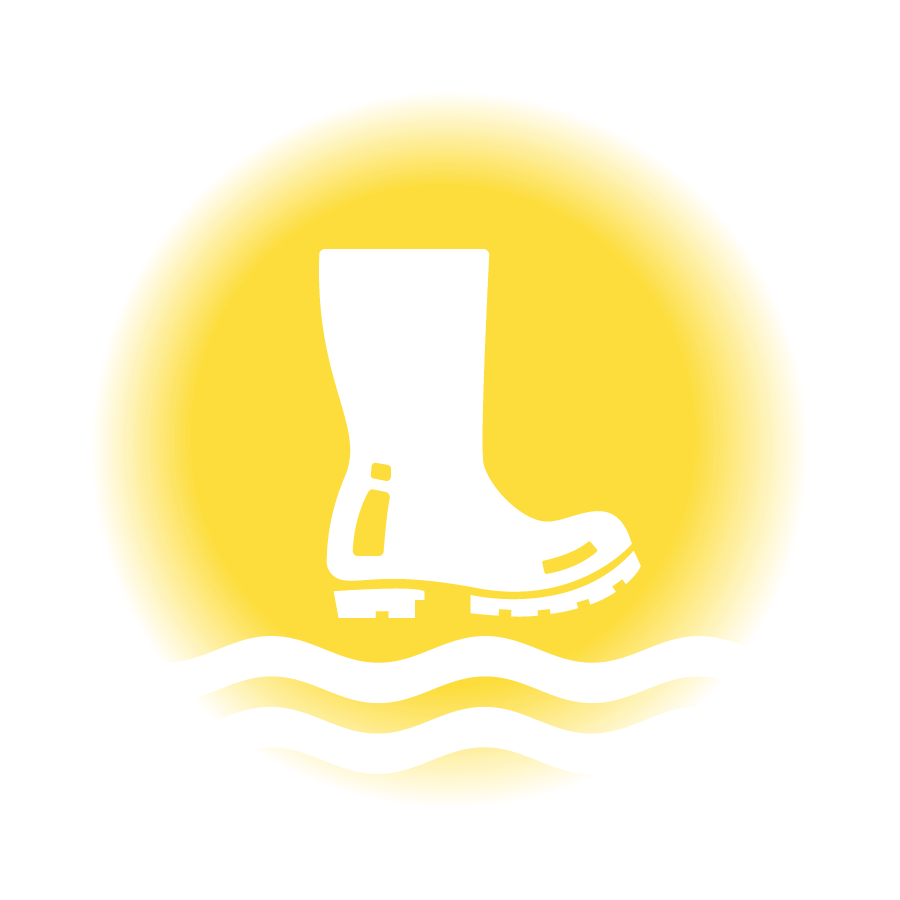 Flooding is the country's most common — and expensive — disaster.
You might think it's mainly coastal areas or next to large rivers that are at risk of serious flooding. In fact, floods occur everywhere almost daily across America.
At the same time, most flood victims are uninsured and left to deal with the emotional and financial consequences on their own. How prepared are you to recover from a disaster?
A nationwide problem
99% of US counties have experienced a flooding event since 1996, partly as result of more intense weather but also as the country's water infrastructure ages and urban development accelerates.1
1FEMA, "Historical Flood Risk and Costs"
A growing financial burden
$32 billion is the estimated annual cost of flooding nationwide, and that number is expected to rise significantly in the next few decades from the effects of climate change.2
2Scientific American, February 2022
Foundation and structure
Interior walls, floors and ceilings
Plumbing and electrical systems
HVAC system and water heater
Built-in cabinets and appliances
Outdoor fuel tanks and solar equipment
Detached buildings (e.g., garages)
Debris removal expenses
Clothing, furniture and other possessions
Tools and electronics
Portable appliances
Carpets and curtains
Window air-conditioning units
Food and drink
Artwork and other valuables (some limitations apply)
Frequently asked questions about flood insurance.
A flood is generally defined as an excess of water on land that is usually dry and affecting two or more acres or properties. An insurance agent can give you a more detailed explanation and also describe situations in which flood insurance would not cover a loss you incur, such as if a tree or other object falls on your roof during a storm and you experience water damage as a result. That would be covered by a homeowner policy.
Flood insurance is in effect year-round to protect your residential property and its contents. Federal disaster assistance, on the other hand, is subject to a presidential declaration. You must also register and be eligible for various types of loans and grants that are available. If you receive a loan, it must be repaid. In addition, disaster assistance is only intended to make a home "safe, sanitary and fit to occupy." That's not the same as restoring it to pre-disaster condition.
The Federal Emergency Management Agency (FEMA) Flood Map Service Center is an official public source you can consult to better understand your community's risk of flooding. You can also speak to your insurance agent, who usually has access to flood maps or a flood zone determination service.
Your premium will depend on factors such as where you live, the age and type of your home, the coverage you need and your deductible, but nationwide the average cost of a policy is about $900 per year. Your Highstreet insurance agent can give you a quote and answer any of your questions about appropriate coverage for your needs.