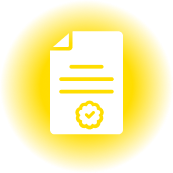 Flood Insurance
Did you know that only 14% of homeowners in the Lone Star State have a separate policy that covers flood damage? That's despite an increasing number of severe storms that can result in significant repairs needed. If you don't extra have flood insurance, you could end up paying for those repairs out of your own pocket.
Be sure you're prepared
The Texas Department of Insurance encourages all homeowners, including those outside of high-risk zones, to consider purchasing additional coverage in the event of flooding. It's also important to remember that most flood policies include a 30-day waiting period before coverage takes effect. That's why you shouldn't wait.

Contact us today to learn more about how Clay Paul Insurance can help protect you, your family and your home.
Here's what our clients say about us.
"Great company and even better owners - I wouldn't trust any other company for my personal & business insurance needs! Thank you guys so much!" JL J.
"Just a fabulous and honest agency! They have got me great deals on my home, auto and investment property insurance by comparing so many insurance providers!" Ashish M.
"I have used Clay Paul for my business for over a year. They have the best prices on their insurance policies for my customers. They're fast, friendly and super easy to do business with. Always accommodating any change requests I have. LOVE THEM!!!!" Kim F.