You want your pet to receive the best care when it's needed most.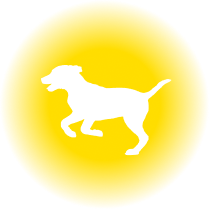 Be sure you're prepared, with the best pet insurance available.
Your pet is special to you. Your insurance plan for it should be, too. With coverage starting at just $25 per month, you can visit any licensed veterinarian in the US, submit claims from your smartphone and get cash back for eligible care. Plus, members have 24/7 access to expert veterinary advice and enjoy everyday savings on pet products, services and Rx purchases. All that is available through coverage provided by Nationwide®.
Coverage options:
Accidents, including broken bones, sprains, lacerations and poisoning
Illnesses, including allergies, ear infections, arthritis and cancer
Preventive care, including checkups, vaccinations and flea/tick medication
Get a quote
"Ken has been amazing during this process. He got me significantly better insurance for much less than what I was paying. So glad I switched to him! Laura G."
"Andy Wood and Lawson Insurance group are THE BEST! I have set up general liability and workers comp insurance policies with him and this company. He went the extra mile to make it happen, even in my unique trade and specific time schedule. I highly recommend him and this company if you need any type of insurance. Really great to work with! Cameron H."
"They have always been on point when I have had questions and have been extremely helpful. The staff is super kind and courteous every time I have had to call. They even notified me when they could save me some money by switching some of my coverage. Customer service-wise I can't recommend them enough. Patrick D."